Asia-Pacific Network
亚太联盟基金会
Providing investors from Asia
with access to the best businesses in America
Securing capital to meet the needs
of growing businesses in Asia and America
为亚洲投资人提供
美国最佳商务
固定资本
以满足美国和亚洲经济成长需要
---
The Asia-Pacific Network Foundation Limited was created in 2012 to provide outstanding services for Chinese and other Asians intending to buy real estate or businesses in America, and possibly immigrate to the United States.
The organizational founders include the US China Legal Network ( which includes Cades Schutte, LLP, the largest law firm in Hawaii), real estate and business brokers, and others knowledgeable in both China and US culture.
It is the mission of APNFL to identify investment opportunities for Asians, and to provide personal services for those needing visas and immigration, so that they can acclimate and become part of their new Hawaii or other US community. The founders believe that introduction to community organizations relevant to Asian immigrants is needed by many investors, and is not being adequately made available.
---
Here are the key services and people:
Asia-Pacific Group, LLC
This business development and investment advisory group is a member of the Asia-Pacific Network, and is led by four key people:
China Business Development, Beijing: Zhou Xiaofang heads the Beijing office of Asia-Pacific Group, providing liaison with law firms across China, foreign trade development and government ministries, investment management groups, schools and universities, banks, insurance companies and the media.
Tax planning and Corporate legal advice: Roger Epstein is senior counsel and former chairman of the tax committee Cades Shutte, LLP, and has been providing international tax advice for corporations and individuals investing or moving to the United States for over 40 years.
U.S. Business Development: Michael North heads the business development operations. He has four decades of experience in financing, starting and running successful businesses, as well as analyzing their value. He is the former president of North Communications, a leading technology development firm.
Bridge Capital: Tobin Butcher represents Bridge Capital, a registered and regulated investment bank based in Seattle, Washington. Bridge Capital provides access to manufacturing and high technology investments, real estate development, the EB-5 Visa Program, mergers and acquisitions, and US capital markets. Established fields of expertise include large scale real estate projects, investment in private companies, banking, business structure, finance, and negotiation.
International Commercial Law: Lawrence Foster has practiced commercial law in Shanghai, and in Honolulu. He was Associate Dean or Dean of the Richardson Law School at the University of Hawaii for 16-1/2 years. He is currently a Professor at UH, in securities regulation, international commercial dispute resolution, and Chinese Law. Dr. Foster has served as legal counsel for the American Chamber of Commerce in China, and is an Affiliated Faculty member at Peking University's School of Transnational Law.
Real estate brokerage: Mark Shklov heads the APNFL real estate brokerage operations. Mark is both an attorney and real estate broker, with over 30 years of real estate and other areas of legal practice in Hawaii. Zhou Xiaofang is pursuing a real estate license, and is both fluent and in in Mandarin and knowledgeable about Hawaii and Chinese communities.
Real estate development: Colliers International is the most experienced commercial real estate firms in Hawai'i, acquiring, selling and specializing in leasing, marketing and management of office buildings, retail centers, and industrial complexes, and in investment and development properties. Andy Friedlander co-founded the company in 1973, and it is now the largest firm in Hawai'i in the commercial real estate field. Colliers and Andy advise Asia-Pacific Network on all real estate strategy.
Immigration law: Philip H. Guo is APNFL's visa and immigration lawyer, with over 15 years concentrating on Chinese immigration issues in the United States. He has actively practiced law in both mainland China and the United States.
Corporate Bond investment advisor: Cris Borden of Kobo Wealth Conservancy provides advice on the placement and structuring of corporate debt instruments, bonds and other types of debt service offerings.
Luxury Real Estate: List Sotheby's International Realty and Myra Brandt — The Sotheby's brand has been respected worldwide for many decades; it signifies intrinsic quality. That philosophy is expressed in the company's real estate sales and property management operations. A key office is in Honolulu, where a group of skilled professionals supports the unique requirements of Asian investors who seek out the most luxurious, tropical lifestyle in America. Managed by Myra Brandt, a member of the Asia-Pacific team.
Humanecological impact: Elisabet Sahtouris, PhD is an internationally known evolution biologist and futurist specializing in natural economics. Professor in Residence at Chaminade University's Graduate School of Business & Communication, she holds the Elisabet Sahtouris Chair in Living Economies at the World Business Academy, is a global advisor to Ethical Markets, and participated in the UN COP21 Climate Conference in Paris, 2015. Article Link: Ecosophy.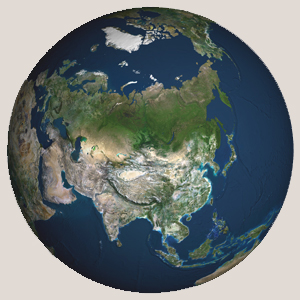 Asia-Pacific Network
Honolulu, Hawai'i USA
808-638-7100
service@asiapacificnetwork.org
---